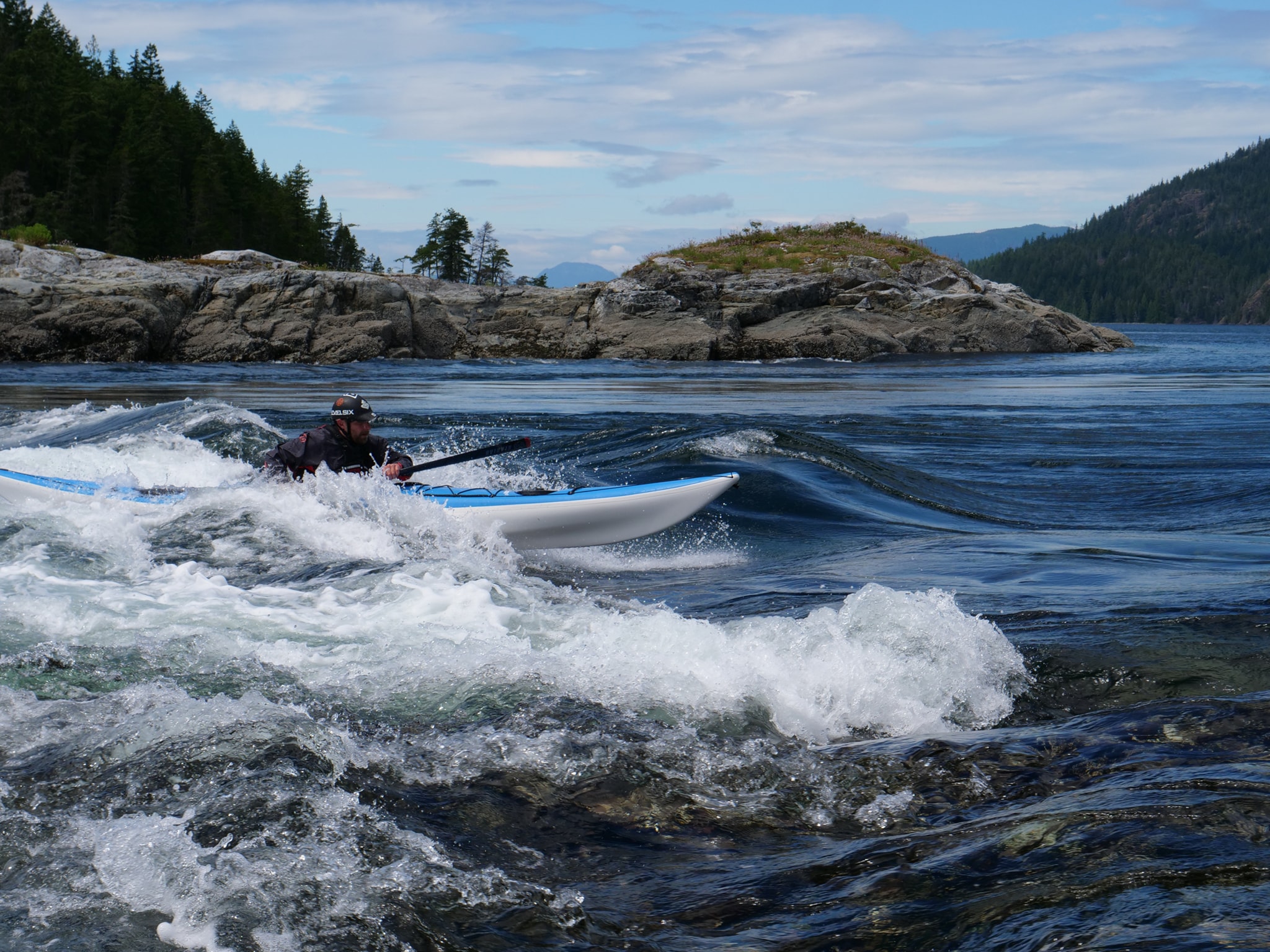 Surge with a Greenland Paddle
This course is designed for paddlers looking to migrate out into faster, more dynamic waters. Learn techniques that help improve skills in these conditions. You should have a solid roll if attending this clinic.
If you would like to take this clinic but need a bit of help with your roll, considering a private session with James before this clinic. Contact James and he can help facilitate this for you.
INTERMEDIATE TO ADVANCED July 7th, 2021 Max Flood 8.2 Knots
INTERMEDIATE TO ADVANCED July 8th, 2021 Max Flood 8.9 Knots
It is recommended that students bring their own kayak, full kit and paddle however a kayak and gear can be provided at an additional cost if requested in advance.