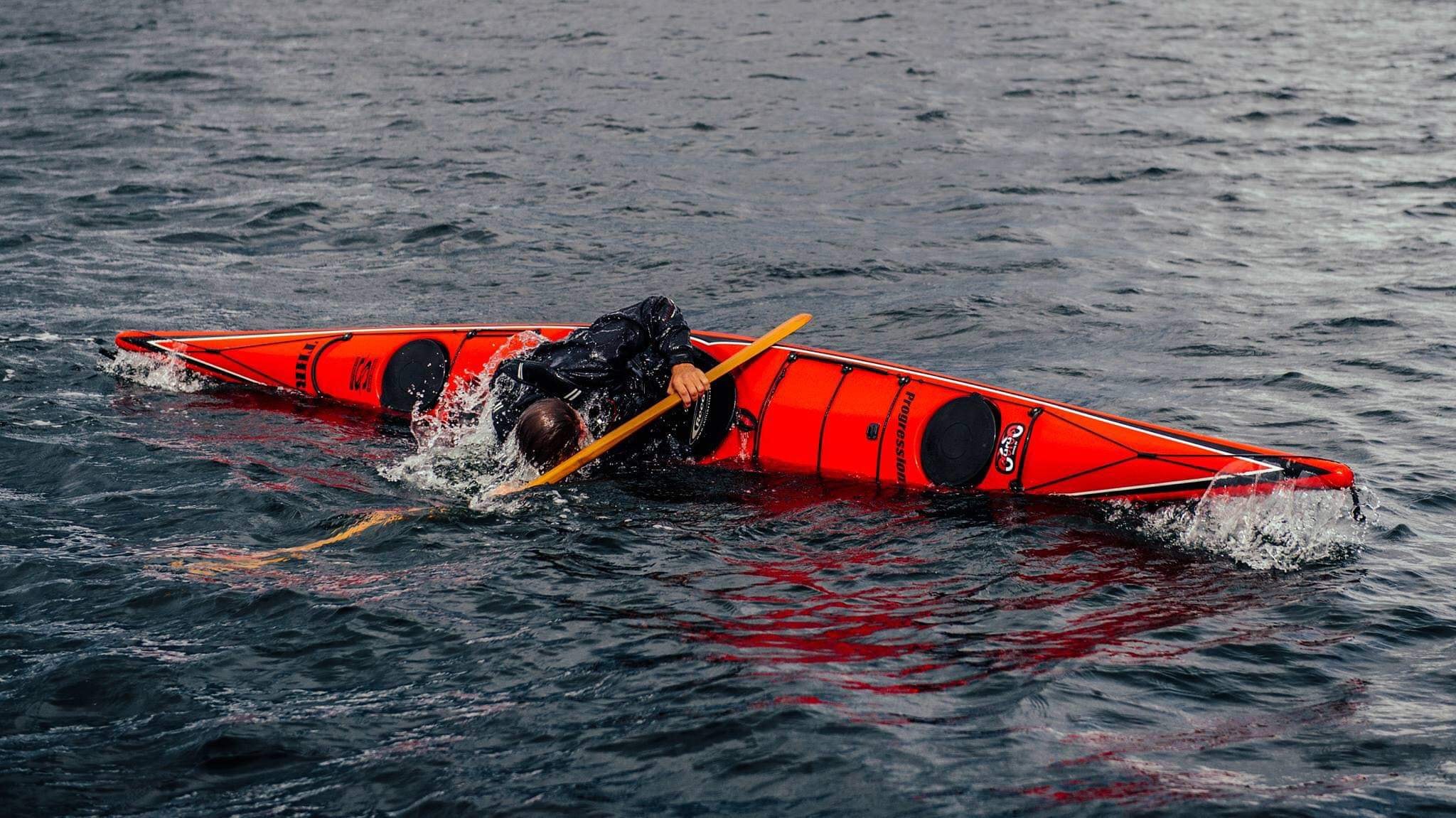 Forward Finishing Rolling
Ready to learn a more advanced forward finish roll? Learn from an expert! James Manke will guide you through the physics of the forward finish roll. This clinic is intended for both Euro paddles and Greenland paddles however will include traditional rolls. James will give you a full understanding and breakdown with specific excersices you can work on to help with the progression of your technique. A forward facing roll is considered the safest of all rolls and allows you to finish your roll in a position to brace and continue paddling. Some clients prefer to learn a forward finish roll due to lower back issues not being unable to get low enough to the back deck of the kayak for layback specific rolls.
It is recommended that students bring their own kayak, full kit and paddle however a kayak and gear can be provided at an additional cost if requested in advance.